New regulations for fire safety: it's time to update
We all remember the terrible scenes from the Grenfell Tower Fire. On 14 June 2017, 72 people died in a tragic fire that consumed the 24-storey high-rise residential building in North Kensington, West London. It was the UK's most serious loss of life in a single fire since World War II. Three months later, a public inquiry into the fire was opened to investigate the causes and other related issues, and in 2019 the Independent Grenfell Tower Inquiry published the findings of Phase One, including many recommendations to prevent a tragedy like Grenfell ever happening again. These recommendations have been taken onboard by the government and new rules have been published as part of the Fire Safety (England) Regulations 2022.
What are the new Fire Safety (England) Regulations 2022?

The new Fire Safety (England) Regulations 2022 make it a requirement for responsible persons of high-rise residential buildings to provide information about the building to the local fire and rescue service. Currently the law is only relevant for buildings defined as containing two or more 'domestic premises' and at least 18 metres tall, or seven storeys – these would be described as large blocks of flats. Multi-occupancy residential buildings, like converted homes, which are over 11 metres tall, would also need to provide additional safety measures. Aside from this, it's a recommendation that any multi-occupancy building, whether residential or commercial, provide the information to Fire and Rescue services, even though not enshrined in law (yet).
What information needs to be provided?

In short, anything that could assist Fire and Rescue services to plan, and if needed, execute an effective operational response to a fire or incident. The 'responsible person', for example, a building owner, or warden in control of the premises, is required to provide the information to local authorities, as well as provide residents with fire safety instructions and information on the importance of fire doors – such as leaving them closed so they can do their job properly.

The regulations apply to all existing buildings, but new buildings completed after the date may have different requirements. Some buildings may already have much of these regulations in place already, so it's a question of ensuring everything is up to date. However, some of it may be a new requirement under the new legislation:
Building plans
External wall systems
Lifts and other firefighting equipment
Premises Information Boxes
Wayfinding signage
What is a premises information box?
These are becoming a more frequent sight inside (and sometimes outside) of commercial and residential buildings, however under the new regulations they are now legally required for high-rise buildings. The secure Premises Information Box is brightly coloured (usually red) so it can be easily seen by firefighters. The box must be well maintained and contain a number of important documents to assist Fire and Rescue teams when arriving to an incident. First and foremost, it should contain up-to-date information on the 'responsible person' and their contact details. There should be hard copies of the building floor plans, the fire safety manual and evacuation strategy, a description of the building, its layout and its occupants, as well as any important information about its construction and fire safety systems.


The rules differ for multi-occupied residential buildings over 11 metres in height; in this case, the responsible person is also required to undertake annual checks of flat entry doors, and quarterly checks of all fire doors in communal areas. Fire safety instructions relevant to the building must be provided to all residents, for example on how to report a fire and evacuate the building safely. They should also receive guidance on the importance of fire doors.
When do these changes come into law?
The regulations come into force on 23 January 2023 and apply to buildings in England only.
Fourwalls can provide building plans for Premises Information Boxes and to display around the buildings, showing firefighting equipment, water supplies, evacuation routes, signage and fire assembly points. These are an essential part of the new regulations. For more information, get in touch
Choosing to extend your home is more popular than ever and it can be the perfect way to gain extra space without the upheaval of relocating. Extending your property gives you the chance to tailor it to your needs and boost its value. To ensure you're ready for the building work ahead, we've put together a few tips.
READ MORE >
The long-standing stigma around mental health means that many people have a limited understanding of what mental health is and how it can be affected. Mental health issues are not uncommon: in any one year approximately one in four people experience at least one diagnosable mental health issue, and it's just as important to safeguard our mental wellbeing as it is to take care of our physical selves. While it is a legal requirement to have a physical first aider in every workplace, we are still a long way off seeing mental health treated in the same way.
READ MORE >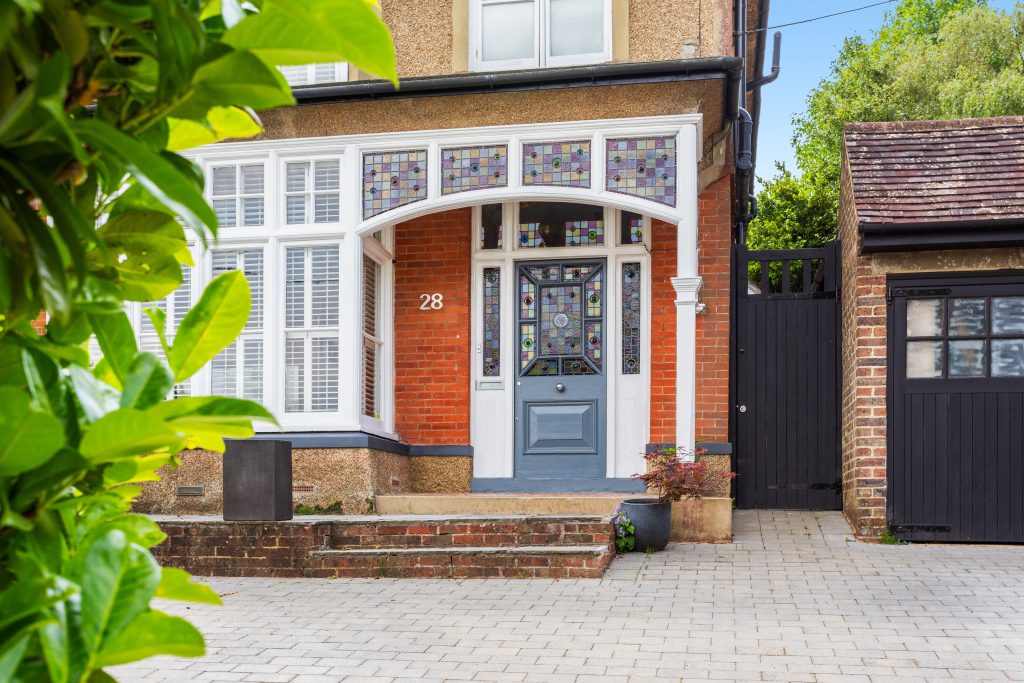 The property landscape of the United Kingdom is hugely varied and offers a glimpse into the past, with houses from as far back as the 1100s still lived in today. But there's no doubt that no one shaped the cities and towns of England as much as the Victorians. Have a read of our blog about Britain's love affair with Victorian homes. You might be inspired to buy your own one day – if you haven't already!
READ MORE >