Especially suited to properties with the wow-factor, our drone photography service will really bring the best out of your homes. Be it in a notable coastal setting, or a significant country home with lots of land, drone photography will highlight the scale of a property, along with maximising the importance of its location within the full context of its surroundings.
Our drone photographers, operating within strict flight regulation and protocol, use a variety of creative techniques to present a set of images which range from sweeping panoramic landscapes to carefully composed "birds-eye" plot shots, as well as more conventional elevated coverage of the property and its grounds.
All our drone operators are all trained, certified, and insured, and we follow our CAA-approved company flight operations manual with all flights subject to pre-flight and on-site risk assessments.
Photography Articles and Projects
Every month, our photography team submits their favourite photographs to our discerning directors, who judge the best ones (first place and two runners up) based on composition, lighting, creativity and a whole host of other factors.
READ MORE >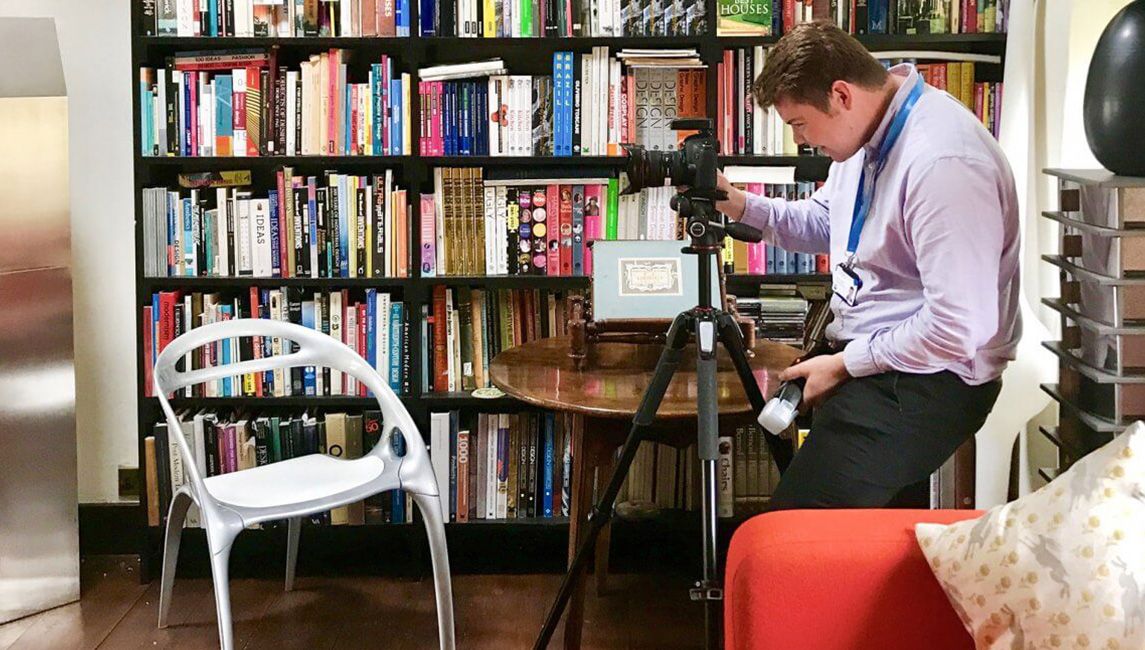 Here at Fourwalls, we like to support our staff in many ways, such as with flexible working or training opportunities. We have a network of freelance operators who work remotely and liaise with us in order to form a flawless working relationship, with seamless interaction between the team which allows us to provide the best service possible, using the best people. With four million people now working solely from home in the UK, is this the new modern way of working?
READ MORE >
Aerial photography has come a long way since the early days of a man with a camera in a hot air balloon. The very first camera took to the skies all the way back in 1858, when an enterprising Frenchman took shots of Paris during a hot air balloon flight. It's amazing to think that this was just a few decades after the first ever photograph was taken in 1826, also in France.
READ MORE >