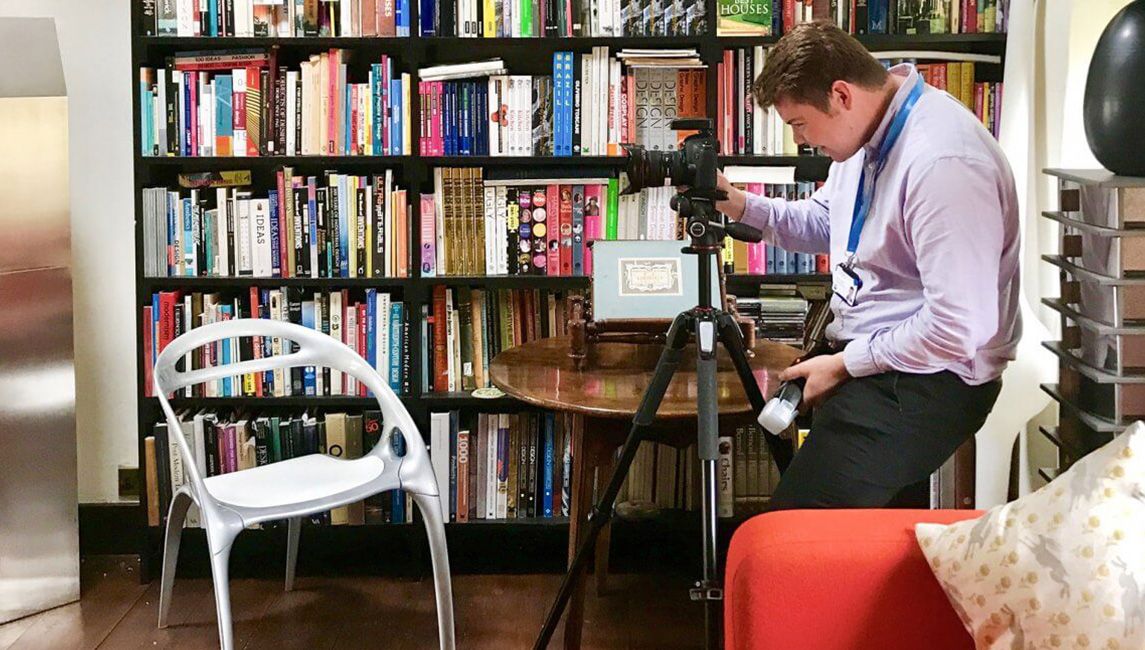 Here at Fourwalls, we like to support our staff in many ways, such as with flexible working or training opportunities. We have a network of freelance operators who work remotely and liaise with us in order to form a flawless working relationship, with seamless interaction between the team which allows us to provide the best service possible, using the best people. With four million people now working solely from home in the UK, is this the new modern way of working?
In contrast, many people prefer to work away from their home environment, and we can see why. Daily life offers many distractions: children, pets, the household chores which you know need to be done. These are all things which can take our minds off the job and prevent us from completing our tasks to the best of our ability.
When surveyed, 53% of employees felt that they would be more productive if they were offered the choice to work away from the office. This may be down to no longer having to commute (or get stuck in traffic), plus not having to get dressed in business attire means that employees can benefit from spending longer in bed before the working day begins and exercise their individuality more. We have highlighted below what we believe are the pros and cons of remote working, so whether it's making your next career move or taking a new opportunity to spend a few days away from the office, you can do so with an open mind.
Pros
Flexibility: Many people have other commitments outside of work, such as needing to do the school run. Having the option to work from home around school hours is one of the most popular reasons for choosing remote working.
Time: Battling the train timetable or sitting in traffic for hours each morning is enough to set anyone's working day off on the wrong foot. Winding down from a hectic commute, making a tea round or catching up with co-workers all eat into the working day. Working from home cuts all of that out; if you need to start at 9 am, you make a coffee, sit yourself down and start at 9 am, simple. Most home workers only need to commute downstairs.
Saving money: This is a big one for employers; having the ability to save money is always a bonus and allowing remote working is an obvious solution to this. By doing so, there are fewer overheads and bills and less overall staff expenditure. Homeworkers will be able to save money and become more eco-friendly by reducing emissions from travelling.
Productivity: Reed Employment Agency found that working from home can really help to increase your productivity, as the absence of office distractions makes it easier to keep your head down and get your work done. This is an advantage for both employers and employees alike.
Exercise: We all know the government initiatives regarding exercise and living well; they recommend at least a 10-minute brisk walk each day to keep a person healthy. Asking employers to encourage staff to get out and about during their precious working hours is not feasible but working from home gives you that flexibility. Taking the time to go for a run or do your exercise regime when you want to rather than after a day at work will ultimately benefit productivity, as well as your health. Children in the UK are now encouraged to run a mile each day at school, as studies have shown that physical activity is known to improve concentration. If children are doing it, then why not adults too?
Cons
Interaction with others: One of the cons of home working is the lack of camaraderie, missing out on the interaction with co-workers and having nobody to go out for lunch with. This may seem a trivial point, but loneliness is a big deterrent among people who are looking to work from home.
Self-discipline: When you go to work, you are doing exactly that, going to an office space at a set time and leaving at a set time too. Being self-disciplined and becoming motivated to start work when there is no-one around and distractions are everywhere can be very difficult.
Space: Physically having the space to work remotely is a disadvantage of remote working for many individuals. Utilising the dining table is all very well, but where do you keep all your documents, laptop and office paraphernalia? These are things to consider if you don't have an actual home office to work from.
 Over-working: Knowing when to switch off can be difficult when working from home. As there are no set working hours, and often no reason to stop, over-working can often happen with no recompense.
Inspiration and ideas: Bouncing ideas and inspiration of your colleagues is a great way to both learn and impart wisdom. Skype is a great tool for contacting co-workers in order to get vital information, but there is a definite downside to not being in the 'buzz' of an office and getting great ideas from your fellow workers.
With the pros and cons of remote working quite evenly matched, it's ultimately down to an individual to make that important decision. Consider this; we found that 30% of people would choose flexible working over a pay rise if they could only choose one. Surprised? We were. Working remotely is definitely a method for both employers and employees to work effectively, and as long as you are the best person for that role, where you are based is irrelevant.
Think you could be a part of our remote working team here at Fourwalls? Then get in contact, we love to hear from new talent.
You don't need a large country estate to enjoy an outside space with room for entertaining, relaxing and even growing your own ingredients for the kitchen. Even the smallest patch of patio or lawn offers scope for grand ideas: take a look at our five of the best ways to make a small garden feel bigger.
READ MORE >
We're all doing our bit to reduce our energy consumption, in the face of the cost-of-living crisis and ongoing worries about the state of the world's climate. We've noticed this ever-growing demand to cut consumption, improve the efficiency of the nation's buildings and reduce our collective carbon footprint – across both residential homes and, increasingly, commercial buildings too.
READ MORE >
Everyone likes a little makeover once in a while, which is why we're pleased to let you know about the changes to the energy performance certificate (EPC). From the 20th September 2020, the government launched a new design with a more modern layout and special features exclusive to the digital version.
READ MORE >