England's love affair with Victorian homes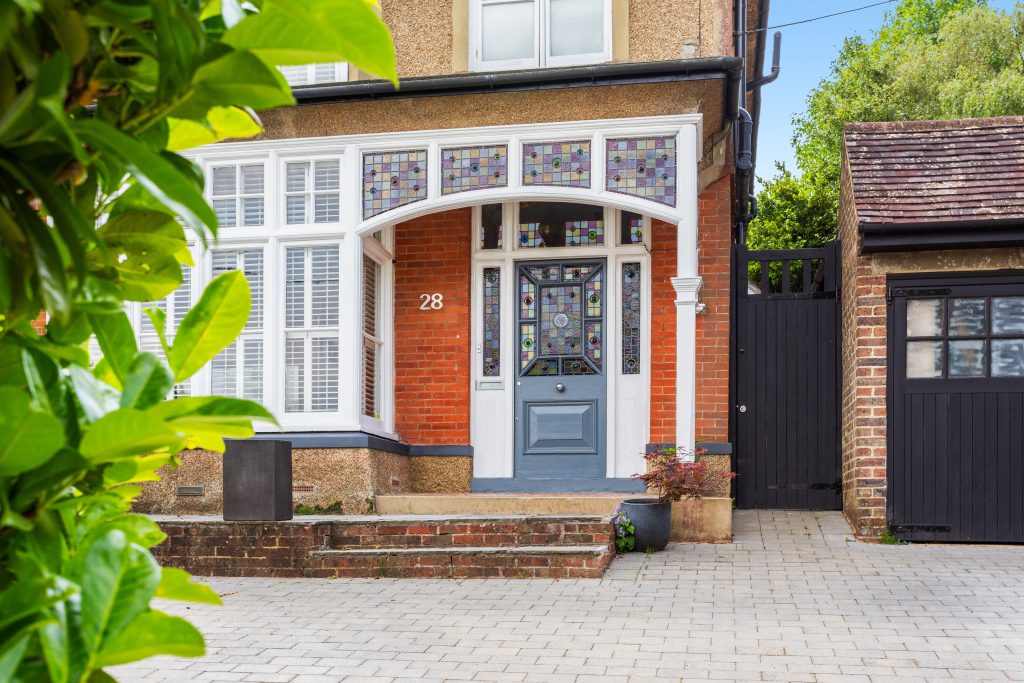 The property landscape of the United Kingdom is hugely varied and offers a glimpse into the past, with houses from as far back as the 1100s still lived in today. But there's no doubt that no one shaped the cities and towns of England as much as the Victorians. We love Victorian house photography and have taken photos, video and floor plans of plenty of examples up and down the land. We particularly love seeing how homeowners have adapted their homes for the modern age with extensions and clever additions, and we've seen quite the array of changes over the years. Have a read of our blog about Britain's love affair with Victorian homes. You might be inspired to buy your own one day – if you haven't already!
What is Victorian architecture?
The profession of an 'architect' came into existence in the Victorian era, so it's no surprise that it was a landmark time for the way the nation constructed buildings. In the 18th century, architects wore a number of hats and also acted as surveyors and developers too, but by the mid-1800s, the profession had become its own entity and there was a newly formed Institute of British Architects. In the 19th century, many building companies had their own in-house teams of architects, such as Thomas Cubitt (who is responsible for large parts of Belgravia and Pimlico in London).
The style of building changed, too. This was largely due to the extension of the railways: locomotives were able to bring slate from Wales to the rest of England, so slate tiled roofs became commonplace. Other new materials included plate glass, terracotta and machine-made carpets.
There were two distinct types of Victorian architecture: classical – more formal and elegant, and gothic – like the new Houses of Parliament and many Anglican churches. The latter style was intrinsically connected to religion and was less popular.
Early to mid-Victorian homes were often built in terraces, similar to the Georgian style that preceded the era, though they were usually much smaller and thinner, with a longer footprint that belied the house's size from the front. Grand, detached houses were generally built towards the latter part of the Victorian age.
If you're not sure whether your home is Victorian (built between 1837 and 1901) or dates back to a different era, take a look at our How to age your property blog to find out. In general, Victorian homes may have:
Slate roofs and brick elevations
Bay windows at the front
Patterned tile and cast-iron fireplaces
Small windows with large panes of glass, often sash style
No outside space – or very little – at the front
High pitched roofs with space in the eaves
Front doors on one side (rather than central) in deep recesses, for privacy
Cast iron gates and railings
Ornate gable trims and barge boards

You can read more about the history of Victorian architecture on this page by English Heritage
Why are Victorian homes so popular?
Victorian houses can be seen up and down the UK and they are highly sought after. This is because a sharp rise in wealth during the era means that the houses were solidly built from reliable materials, which is why many remain in incredible condition today, some 150 years on.
Victorian homes are well built and – crucially – built to last, so they are very popular with people looking for character and good proportions. The houses were big enough to be comfortable but not so big as to be unmanageable. Plus, most are unlisted which means making changes such as reconfiguring the layout or adding an extension is easier than with an older property which may be listed as a heritage home. Victorian houses are ideal for families as they can be easily configured to suit day-to-day life.
The pitched roof of a Victorian house makes it a great option for a loft conversion. This could create an extra bedroom and bathroom or a playroom for children. Many Victorian houses also have great space in the eaves which is perfect for storage.
The back of the house often has a single storey kitchen – some of these were added in later years. Extending the kitchen is a very popular choice and to add more light, many people use roof lights and lanterns to provide excellent natural lighting.
The inside of a Victorian house shouldn't be neglected either – the character features are hugely desirable but if an overzealous past renovation has removed these, then all is not lost. It's possible to get reclaimed or imitation character pieces to return the home to its former glory. You can get these from specialist reclamation yards or antiques dealers. You can find 'imitation' options in most big stores. Ideas for adding character include:
Solid wood flooring (check if the house has the original
floorboards first)


Ornate tiled floors in heavy patterns, usually in the hallway or kitchen


Stained glass windows and doors


Ornate fireplaces, either cast iron, tiled or both


Decorative wall panelling, ceiling roses and cornicing, picture rails and dado rails


If you have a Victorian home for sale we'd love to take the photos and floor plans. Give us a call to find out more or contact us here.
Ideas for renovating a Victorian home
Victorian homes typically have two reception rooms at the front (usually a sitting room and a separate dining room, with a kitchen at the rear). Many people choose to knock through the two reception rooms to create one large space that's better for modern life and entertaining.

This could make one big sitting room or an open plan sitting/dining room. Some then choose to extend the kitchen at the rear to create a larger kitchen and dining room.
Most Victorian homes only have one bathroom, so a popular renovation choice is to add an en suite bathroom to the principal bedroom or in the loft. The space under the stairs is also great for adding a cloakroom and WC on the ground floor.
The exterior of the house is usually red or yellow brick or rendered. Improving the brickwork and pointing or having the house re-rendered or even just painted can make a huge difference to the appearance of the home, making it look brighter and more welcoming.

Other ways to increase kerb appeal are refreshing the wooden detailing or painting a contrasting colour, swapping out an unsuitable door for a modern Victorian imitation, or adding (or refurbishing) an encaustic tile path with new or reclaimed tiles.
We're starting our series with Copenhagen, the Danish capital and one of Scandinavia's — and indeed, Europe's — coolest conurbations. With its extensive bike networks, commitment to renewable energy and green-friendly hotels, it's a city with sustainability at its heart. Add to this some pretty impressive architecture, striking design credentials and a truly impressive culinary landscape, it's no wonder it receives the title of a 'modern-day fairy tale'.
READ MORE >
Many companies now rely on their online presence to help improve their overall business performance.
READ MORE >
Instagram now has 800 million active users around the world, making it a key marketing tool for businesses. With 32% of internet users using the website, now is the time to get your company involved. Here at Floorplanz, we began using Instagram in May 2017 and have had major success since. In just a year, we gained more than 1200 followers, separating us from our competitors in the market. In this time, we have learnt many of the "tricks of the trade" which may help your company to become more Instagram savvy.
READ MORE >